Career support / Your career after graduation
---
---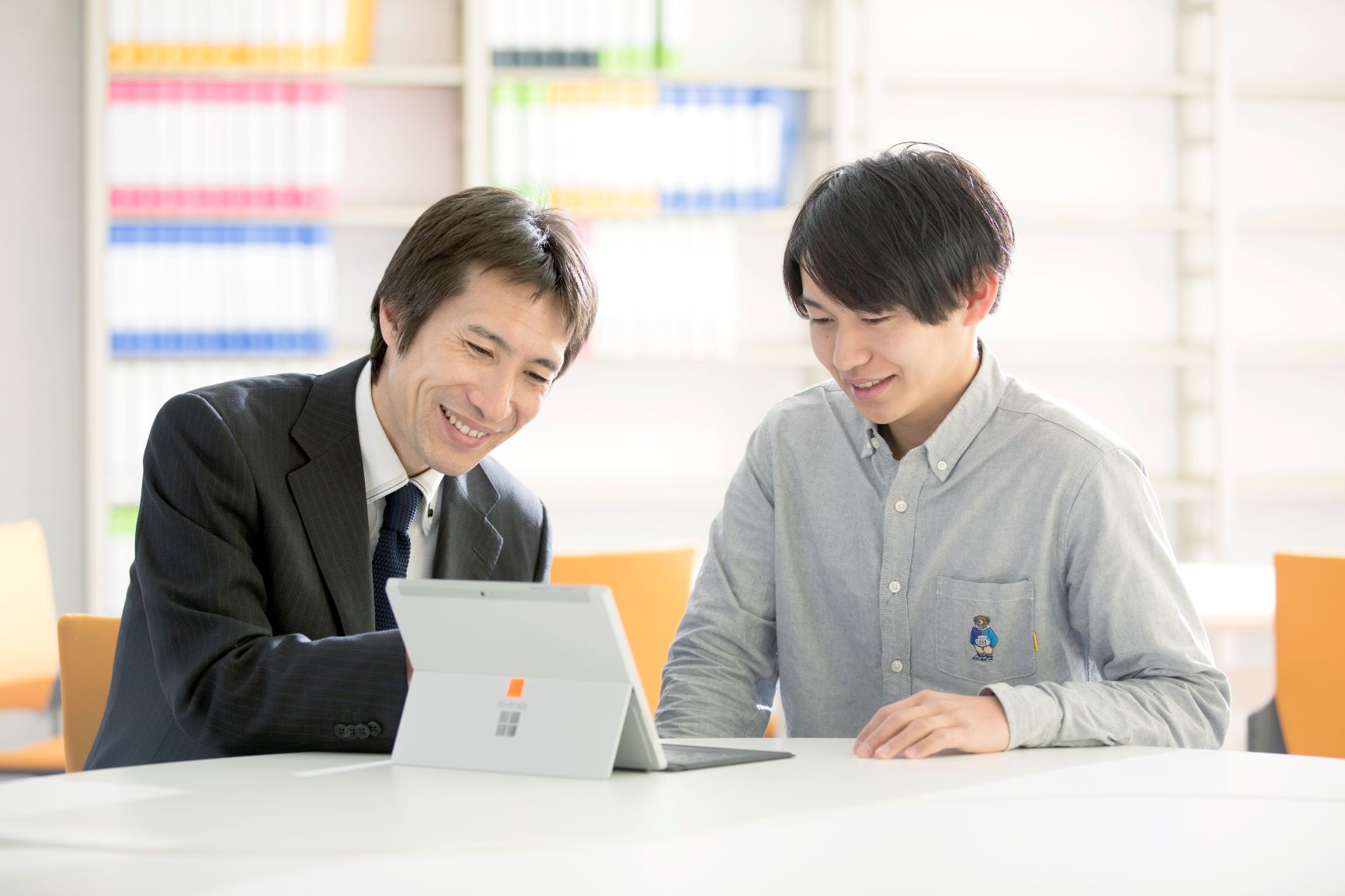 Our career support system is substantial.
Many people who are searching for employment in Japan find it in the manufacturing and service industries.
Our students get successfully employed not only in Shizuoka but also in urban areas like Tokyo.
Shizuoka Sangyo University does not have a graduate school but can provide you to graduate schools at other universities.
1st year
Set your goals thinking about "career design"


▼


"Career design" class
2nd year
Experience the actual work


▼


Visiting companies, participating in symposiums, interviews with
career counsellors for all students
3rd year
Preparation and practising for the real job-hunting


▼


Participating in internship
4th year
Acquiring the skills necessary for working people


▼


Individual participation in job fairs, job hunting interviews and following activities
Kanematsu Food Industries Co., Ltd.
Bic Camera, Inc.
INDITEX ZARA
Walmart Japan
Four Seasons Language School and Cultural Center Co. Ltd.
Maxvalu Tokai Co., Ltd.
TOKAI Communications Corporation
Kakegawa Driving School
Shizuoka University Graduate School
Hitotsubashi University Graduate School
Tsukuba University Graduate School
Osaka University Graduate School
University of Shizuoka Graduate School
Aoyama Gakuin Graduate School
Ritsumeikan University Graduate School
Waseda University Graduate School
Meiji University Graduate School
University of Leeds Graduate School
Searching for employment, I kept in mind that I should make a good selfappeal.
If you try to make a cool impression by using difficult Japanese, it won't work.
Japanese' and foreigners' points of view differ for sure.
I knew I should not be too nervous and I've got to say what I want to do for the company.
You should do your best now. Ever since I started job hunting,
I realized that qualification is essential,
so I highly recommend you to begin preparations during the 1st - 2nd years already.
When you enter the 3rd - 4th years, there will be many seminars and major subjects classes, so it
will be hard to do qualification studies or job hunting at the same time.
Depending on the occupation you are aiming for, it might be useful to take JLPT, TOEIC,
bookkeeping tests, or obtain a driver's license.

TOKAI Communications Corporation (Tentative decision)
Myanmarese
Ms.AYE THANT THANT MAY